Lebanon
A smaller study with 15 participants was carried out in Tripoli, Lebanon, to get a better comparative understanding of the patterns of Syrian's displacement in the region. It was led by a researcher from CMI (Chr. Michelsen Institute).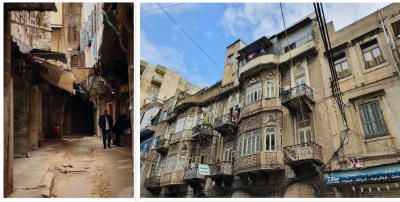 By Robert Forster (CMI) and Abdalkarim Fares Abdalkader
CMI Report No. 5, November 2021
This fieldwork report documents key findings for the TRAFIG case study of Tripoli, Lebanon. The research in Lebanon took place in the context of TRAFIG's comprehensive research on displaced Syrians in Jordan, the results of which can be found in TRAFIG Working Paper No. 6. The key findings explored in this report relate to TRAFIG Theme 3: Following the networks, and engage with Theme 1: Navigating through governance regimes and Theme 2: Living in Limbo to a more limited degree.
Summary
Living conditions among Syrians in Tripoli, Lebanon, have deteriorated since 2011. Syrian refugee households that achieved some degree of stability after self-settlement reported an upheaval in liv... Read more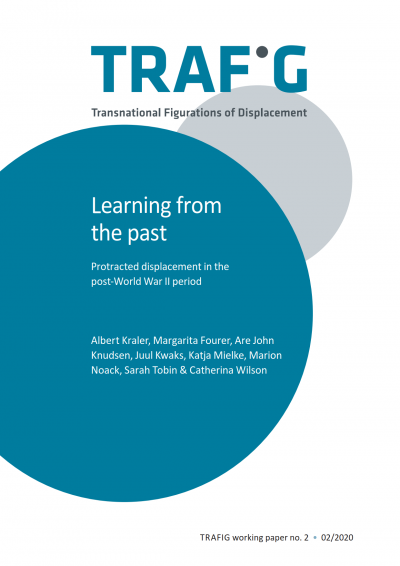 Learning from the past
Protracted displacement in the post-World War II period
This working paper examines the history of the search for solutions to protracted displacement. Focusing specifically on the Horn of Africa, East Africa, the Middle East and South Asia, the paper analyses past policy responses that explicitly or implicitly address situations of extended exile. In addition, the paper examines the potential of translocal mobility and connectivity as an individual- or household-level solution to displacement.
The concern to find solutions for long-term displacement situations has been a key driver for the evolution of the international refugee protection regime ever since its initiation in the interwar period. Yet, only more recently have these efforts crystallised around... Read more
---