TRAFIG Poster with 10 Takeaways
Strenghtening Policy Responses to Protracted Displacement
by ICMPD, May 2022
The poster visualizes 10 key takeaways resulting from the TRAFIG project. You can download the poster as PDF here.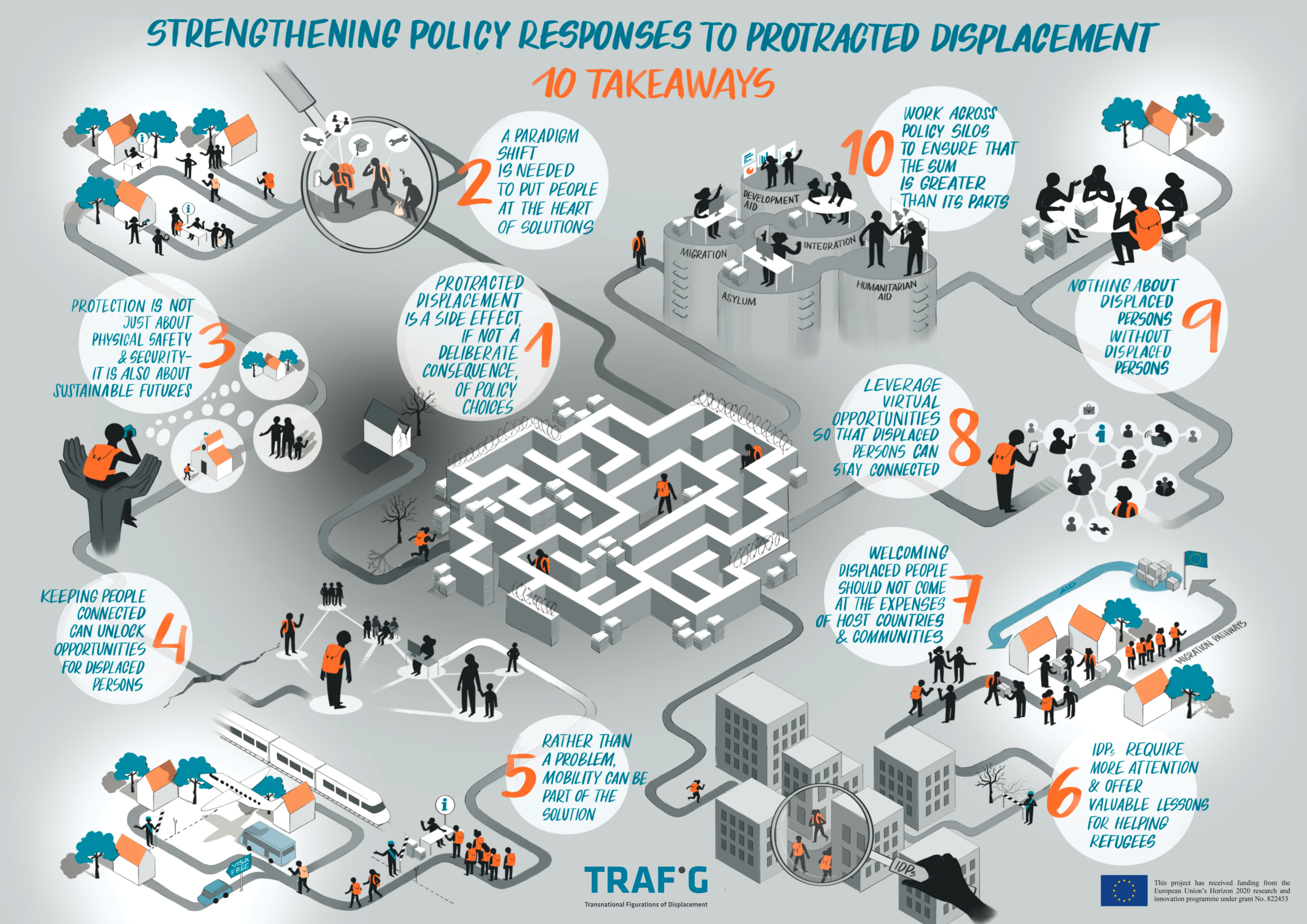 10 TRAFIG takeaways
1. Protracted displacement is a side effect, if not a deliberate consequence, of policy choices.
2. A paradigm shift is needed to put people at the heart of solutions.
3. Protection is not just about physical safety and security – it is also about sustainable futures.
4. Keeping people connected can unlock opportunities for displaced persons.
5. Rather than a problem, mobility can be part of the solution.
6. IDPs require more attention and offer valuable lessons for helping refugees.
7. Welcoming displaced people should not come at the expenses of host countries and communities.
8. Leverage virtual opportunities so that displaced persons can stay connected.
9. Nothing about displaced persons without displaced persons.
10. Work across policy silos to ensure that the sum is greater than its parts.
These 10 takeaways are further explained in the TRAFIG Policy Handbook.