MIGNEX - Aligning Migration Management and the Migration–Development Nexus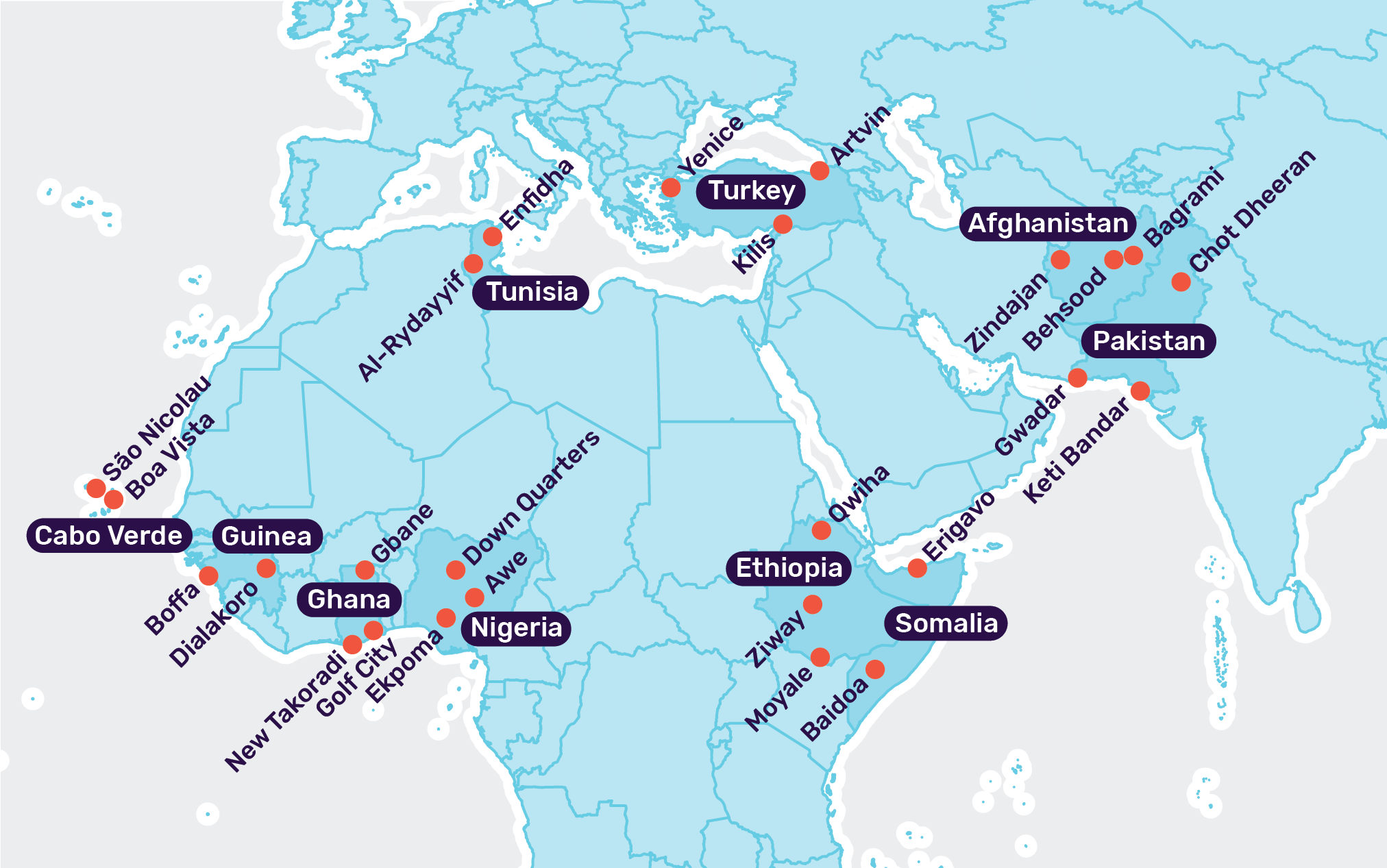 A map of MIGNEX research areas. The project will collect data in 25 research areas spread across ten case countries. Map by: MIGNEX
One of the largest-ever EU-funded research projects on migration, MIGNEX aims to help tackle the challenges of global migration with a long-term vision for better outcomes. We seek a better understanding of how migration and development affect each other and of the roles that policy can play. The project is funded by the European Commission's Horizion 2020 Programme.
We pay particular attention to the links between migration and development at the local level. The data collection spans 25 research areas across 10 countries. The areas were selected to cover a diversity of development contexts: some are struggling while others are thriving.
Our data includes qualitative fieldwork, focus group discussions, a survey of 500 individuals in each research area and a policy review at the national level. In addition, we study policy development from a European perspective.
The project runs from 2018 to 2023. Data collection takes place primarily in 2020 and results are published from 2021 onwards in diverse formats adapted to different audiences. The MIGNEX Newsletter conveys analyses and updates throughout the project life span.
Our approach to impact
Our approach to empirical research and analysis is grounded in a consistent focus on MIGNEX's objectives. Scientific integrity is also key to the formulation of insights and policy implications.
Next, we ensure our findings are disseminated effectively and taken up by stakeholders. Our communications aim to be innovative, relevant and user-friendly, with a strong digital footprint that integrates the latest expertise in research and policy communications.
Finally, to ensure MIGNEX research is applied in policy and practice, it is sensitive to stakeholders' priorities and constraints, through directly engaging with stakeholders continuously through the project's lifetime. Key mechanisms for this include the MIGNEX End-User Board and MIGNEX End-User Panel.
We also engage with the interested public, academics, and policy makers through our multimedia and digital convening, for example our webinars on sampling respondents in migration surveys and on whether development drives or curbs migration.
Adapting to COVID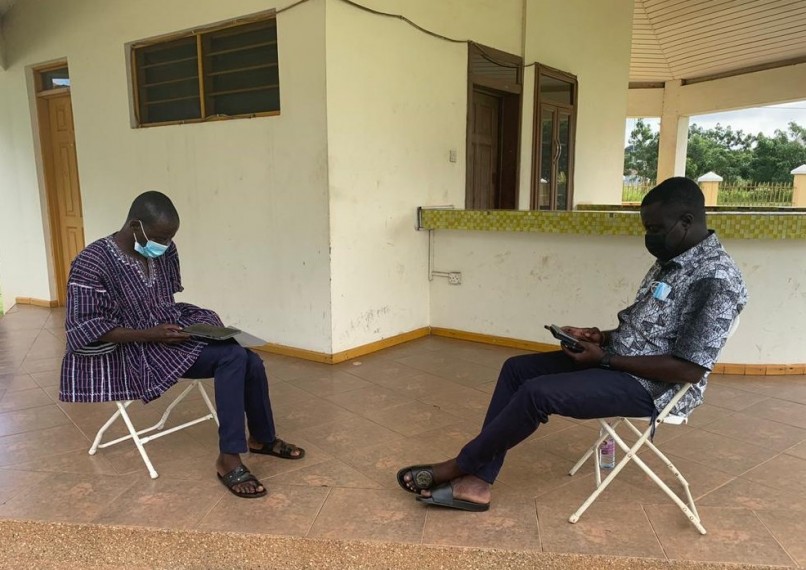 Fieldwork test training conducted by the MIGNEX Ghana team using COVID-19 safety protocols. Photo: Leander Kandilige for MIGNEX. CC BY-NC.
The bulk of fieldwork for the MIGNEX project was scheduled for 2020 and was delayed due to the COVID-19 pandemic. But with new safety protocols in place, data collection has resumed in several research areas, including Ghana, Pakistan, Tunisia, and Somalia. We will begin publishing initial findings in the form of case studies and policy briefs over the coming year.
Recently, the team has also published their reflections on conducting research over the last year. This includes tips for conducting surveys safely during the pandemic in Ghana, insights into the value of informal field obersvations for qualitative data collection, and the ways that we've accounted for COVID in our policy research.
You can learn more about the MIGNEX project and our Horizon 2020 sister projects TRAFIG and MAGYC in the joint webinar on 'Ensuring comparability in cross-national research on migration', which took place on 25 May. Find a recording here.
By Nicole Johnson, MIGNEX Communications Manager
The views and opinions expressed in this blog do not necessarily reflect the opinion of the TRAFIG Consortium or the European Commission (EC). TRAFIG is not responsible for any use that may be made of the information contained therein.